looking for coffee with a kick, delicious cocktails, tasty bites, great beer selection, killer music and a comfy atmosphere?
Barracuda is the place for you! We strive ourselves on offering great food options made from fresh ingredients, vast local and world beer options, creative cocktails that you will come back for and a friendly welcoming environment that you can't help but smile about! Top all of this amazingness off with some killer music and it's the perfect recipe for a good time! // Moechten Sie etwas kleines zum essen und trinken? Oder vielleicht nur einen Kaffee und gute Atmosphaere zum entspannen? Es gibt keinen besseren Ort als Barracuda Cafe & Bar in Interlaken.
Phone
076 824 6685
Location
Hauptstrasse 16
Matten bei Interlaken
Switzerland
380o
opening Hours
Monday 4 pm-00:30
Tues-Sun 10:30-00:30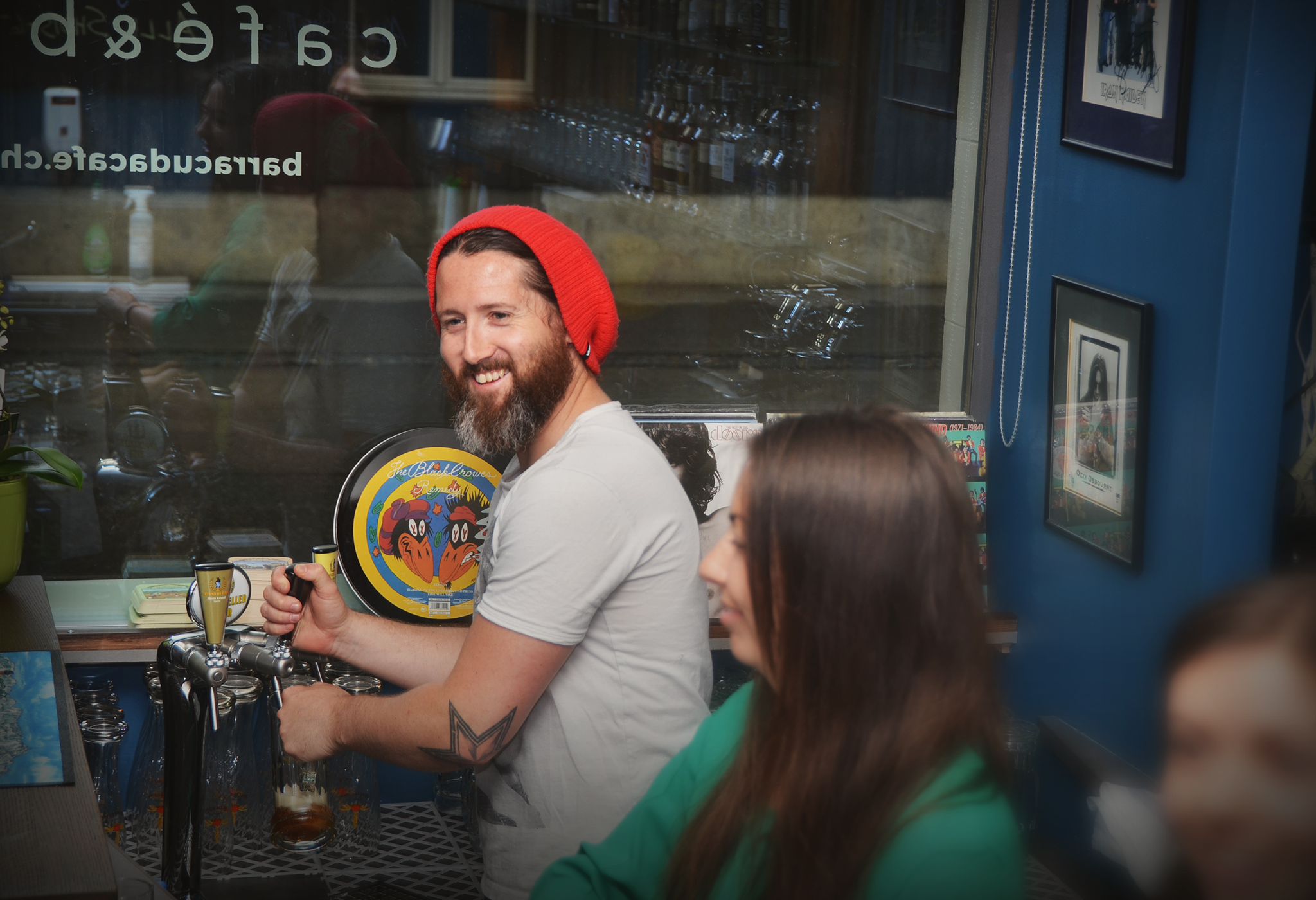 EVENTS
We look forward to hosting you! Whether you're planning an occasion with family and friends or a small corporate event, Barracuda Café & Bar is the perfect venue. We offer great ambience, good music and a bit of Barracuda edge. // Wir freuen uns Sie bei uns zu begruessen! Sollten sein eine spezielles Fest mit Familie und Freunden planen oder eine kleine Geschaeftsfeier, Barracuda Cafe & Bar ist der perfekte Ort fuehr Ihre Cocktailparty. Wir offerieren eine gemuetliche Atmosphaere und gute Musik im "Barracuda" Stil.